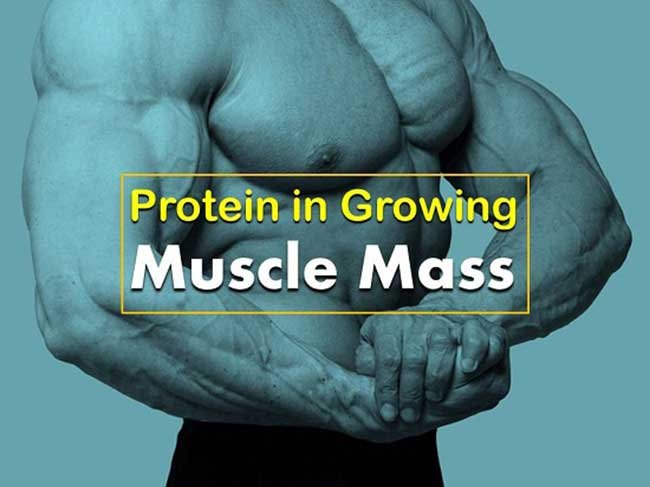 There are 6 categories of nutrients contained in foods like vitamin, carbohydrate, fat, mineral, water, and protein. Keeping a balanced diet helps us growing and developing better. However, the most vital nutrient is needed for those looking for rapid muscles development is protein. Skinny or obese people are always worried about getting in shape. Here we will reveal the benefits of protein in growing muscle mass.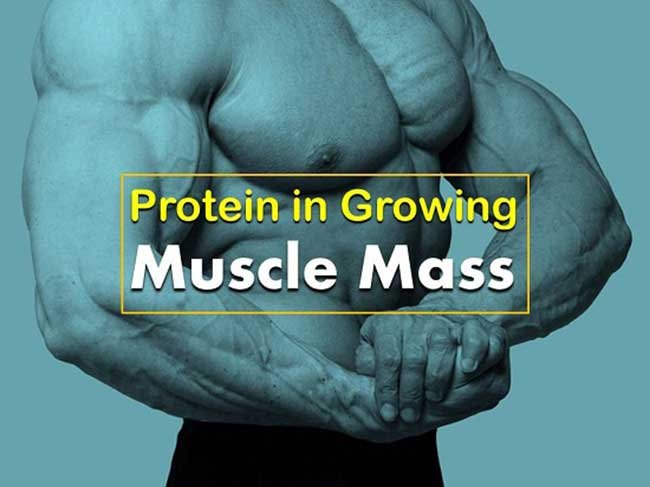 Why is Protein a Vital Nutrient?
Normally, Protein is one of the main nutrients that our body needs in adequate quantity. It plays a vital role in confirming our body's cells work well.
Actually, most of our bodies' cells, tissues, and organs mainly depend on it.
Protein is perfect for everybody such as for children, teens, and adults separately. Protein also has become our most dietary supplement also.
These supplements are useful for people who don't get time to enjoy a high-protein meal.
Ultimately, if you take protein from this source, you do not have an excuse for not denying the benefits of protein.
Source of Protein:
Most of the protein-based foods are cheap and available. These foods from protein sources ARE:
Poultry chicken, turkey, milk, egg, pork,
Meat
Cheese
Lentils
Seafood- fish
Soy
Beans
Butter
Peas
Nuts
Quinoa
Broccoli
almond milk
rice milk and
Green leaves
Other Sources:
Supplements may be the other sources of protein. They are made from organic ingredients as well as give you a sufficient volume of proteins to stay healthy.
These supplements may be powdered, liquid, or tablet in form.
How is Protein Helpful for Growing our Muscle?
Everybody hopes to include some protein in his diet, whether he or she is a vegetarian or not. It holds the chemical blocks required to build protein molecules.
Unluckily, some people do not add protein to their diets and ignore high protein foods and supplements.
Basically, it is needless to say that proteins give us good health and bodybuilding paybacks.
Let's See the Benefits of Protein in Growing Muscle below-
1. Protein Helps in Losing Weight:
One of the main reasons for gaining weight is overeating and eating junk foods.
So, try to control your appetite and regain your shape. Dietary changes should be regarded along with adjusting lifestyle.
Generally, Proteins fill you up longer than carbohydrates owing to decreasing your food cravings.
2. Protein Improves Your Bone Health:
Lack of protein occurs in people's fragility and bones weakness, mostly in the aged.
You should confirm eating a high amount of nutrients (protein) for keeping bones to be stronger.
Because protein increases the bone's phosphate and calcium metabolism for its development.
3. Protein Increases Muscle Growth:
Muscle loss is common for the person who does not consume a sufficient amount of protein regularly.
Many sports and athlete persons are conscious about this and give priority after finishing a hard workout session.
If you really hope to build muscle, include protein-based foods in your diet regularly.
Protein is a great way to achieve your fitness goals and bodybuilding dreams.
4. Protein Helps in Recovering Muscle and Repairing Tissues:
Sportspersons, Athletes, weightlifters and other expert bodybuilders know that staying fit is always tough.
From minor injury in the muscles tissues to serious pains and occasionally in the joints, these are not to be taken gently.
If you consume more protein, you will be able to repair and recover the tissues that are needed to achieve a good workout performance.
5. Proteins are Useful in Keeping a Healthy Blood Sugar Level:
If your blood sugar level becomes high for consuming carbs or high sugar-containing foods, protein is a perfect substitute to keep in control of that situation.
6. Protein Improve Skin Quality and Slows Aging:
Our body cannot make necessary amino acids itself at age. Therefore we have to take more fat or protein to continue a balance of muscle mass.
Alternatively, studies have proven that protein helps in making the strong antioxidant and glutathione for stopping the aging process and is also useful in handling ailments for example cancer, Alzheimer's, autism, Parkinson and liver diseases.
7. Protein Improve Brain and Thinking power:
Amino acids in proteins are similarly beneficial to improve an individual's attention and focus are at a high level.