How to Straight Hair: You can grab attention from people from the first meeting is for your straight hair.  
Persons who are not blessed with naturally straight hair, over and over again take chemical treatments to throw away their wild curls and waves.
Numerous beauty salons suggest taking hair-straightening services with the instant outcome.
But it continues for a short time, maybe for a year.
If you want to know- How to straighten hair naturally without damage, you can try a few natural methods at home.
Read More: Hair Fall Remedy at Home: How to Stop Hair Fall and Regrow Hair Naturally
8 Best Ways to Straight Hair at Home:
Castor Oil: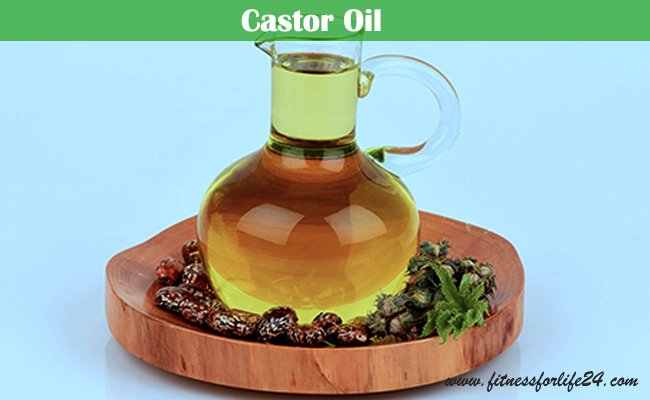 Castor oil is a well-accepted ingredient for straightening hair, for the reason that it supports skincare and both moisturizes and conditions your hair.
Take 2 tbsp of castor oil and 1 tbsp of soybean oil to Warm in the microwave for 20 seconds.
Lightly Massage the oil mixture into your scalp and hair for a minimum of 15 minutes and leave them rest for 30 minutes.
Lastly, wash off your hair using shampoo.
Don't forget to comb it well later.
Do again every few days until you see the desired results.
Coconut Milk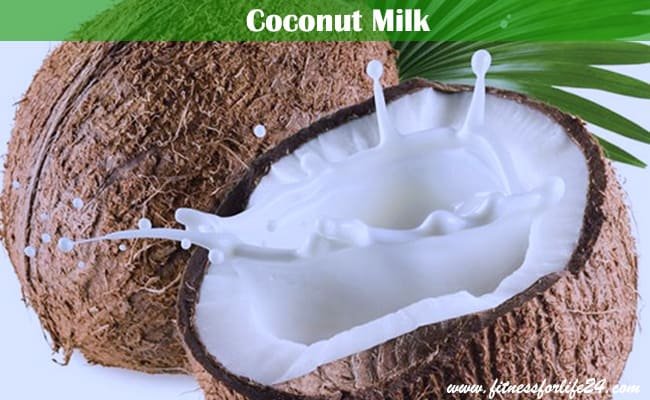 Coconut milk is extensively recognized for its moisturizing properties and as a useful ingredient for strengthening the hair.
Its preparation needs slight effort, but is very helpful.
Simply mix 2 tbsp lemon juice into 1 cup of fresh coconut milk in a glass jar.
Leave them for some hours in the refrigerator and wait till it becomes creamy foam.
Apply this foam by massaging your scalp and confirm it covers your hair totally.
Wash off a minimum of 20 minutes later.
Regular applying will ensure the best possible results for your hair.
Read Also: These 3 Natural Hair Care Tips Will Help You to Achieve Soft and Silky Hair
Aloe Vera:
This plant is very useful for making strong hair follicles and moisturizing your hair.
It also nurtures your skin about the part it is used on.
Take the fresh extracting gel from Aloe Vera and the same quantity of warm olive oil to mix lightly before massaging this mixture into your hair.
Leave them for 1 or 2 hours. Wash off with lukewarm water.
You can get the best effects by repeating this process 3 to 4 times weekly for a minimum of 2 months.
Milk:
From one side, Milk is not only useful for bones but also helpful to nourish for spraying over your hair.
But, the people who are allergic, they should stand back from this method.
Just spraying a mixture of ½ of water and ½ of milk over your hair is a very useful method.
Leave them to rest for about 30 minutes and then washing it off with a mild shampoo.
There is no limit to the time volume you can apply this process.
But hair expert suggests applying this method daily. Keep in mind, to use boiled and then cold milk.
Beer: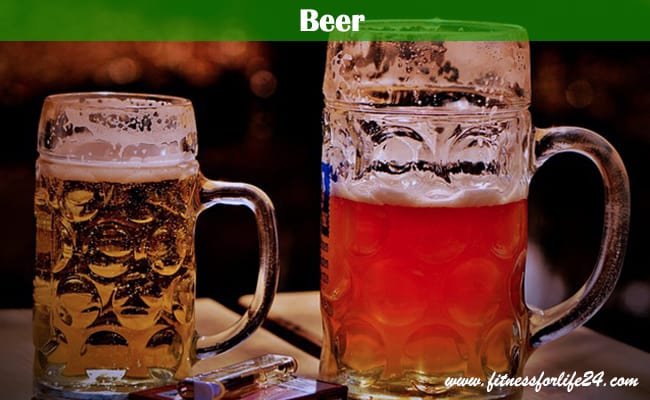 Probably many people have experiences of using beer in their hair and some were good or some were a bad experience.
The right way to apply beer for these purposes is to boil a cup of beer till you "reduce" ½ quantity of it.
Let them allow cooling and mixing with a cup of mild shampoo and then just apply this shampoo when you wash off.
In the meantime, you will see that your hair is softer, shinier, and generally in better shape.
Celery Leaves: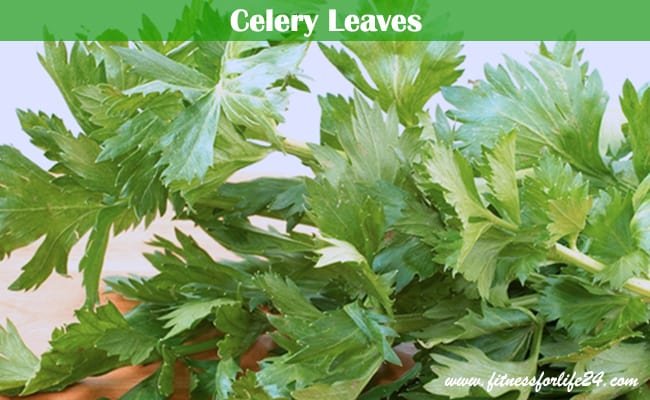 Form one side, Celery is an outstanding add-on to any healthy diet, on the other side; it can also be applied to make straight your hair.
Firstly, chop some of these celery leaves into small pieces and place them into the water a few times, then squeeze the juice out of them and keep it in a tight-fitting bottle.
Keep the bottle sideways for 1 or 2 days in order that the mixture turns into the preferred qualities.
Regular massage it in after spraying it all over your hair and scalp.
Keep in mind to leave it there for about half 30 minutes before washing off your hair usually.
Read More: Curry Leaves for Hair Growth: Make These 2 Recipes at Home Without Asking Beauticians
Fuller's Earth:
Fuller's Earth is also called Multani mitti. It works well in straightening your hair.
Curled hair may also be mended with this stuff and its soft cleaning agents will not break the hair.
Mix 1 egg white, 2 tbsp rice flour and 1 cup Fuller's Earth into a bowl properly.
Turn well and add water till you get a thin mixture.
Use it carefully onto your hair and scalp and keep for 1 hour then wash off.
Apple Cider Vinegar:
It is an outstanding substance for making straight hair.
Enzymes are controlled in restoring the natural PH scale and also defend from different mycoses.
Simply mix 2 tbsp of apple cider vinegar into 1 cup of water. Now lightly massage into your hair and scalp.
Finally, wash off your hair and let it dry naturally.
The regular apply to these 8 Best ways to get straight hair naturally at home will bring you outstanding outcomes and make sure that your hair will look better than ever.
Although, you require to remember to always apply a good conditioner after each wash to manage the frizzle.
Dear viewers, what about your opinion after reading on How to Straight Hair?
8 Natural Methods that should Apply at Home. please leave your comments below-
Save