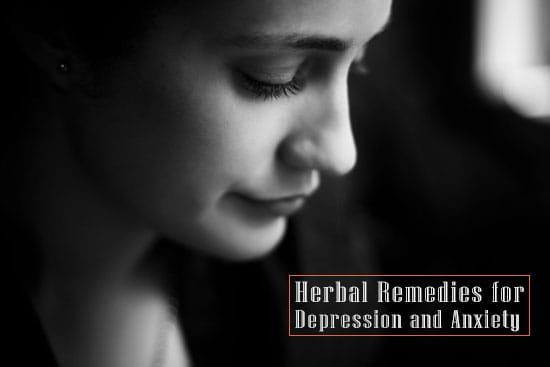 Herbal Remedies for Depression and Anxiety: Anxiety and depression are two of the most regular disorders that generally may happen together in our lives.
Both conditions are periodic or long lasting and may need long-term treatment.
Although regular medicinal treatments for this condition is easily available.
However, for cultural, financial, or personal reasons, you can be interested to search some alternative herbal remedies for depression and anxiety.
Read More: 16 Best Over the Counter Antidepressants Herbs: Doctors will Not Tell you
Herbs and herbal products may work slower than regular medication but they offer an effective and inexpensive way to find out the main reason before treating.
Dear viewers, today we will reveal some of the herbal remedies for depression and anxiety below-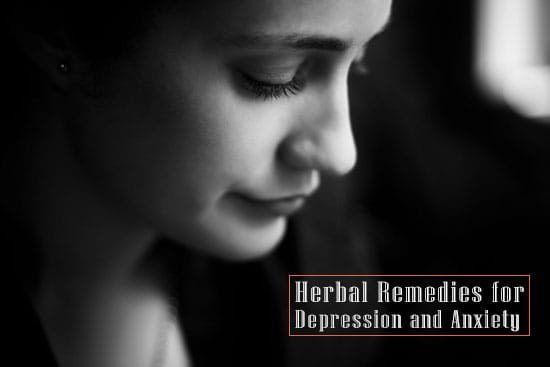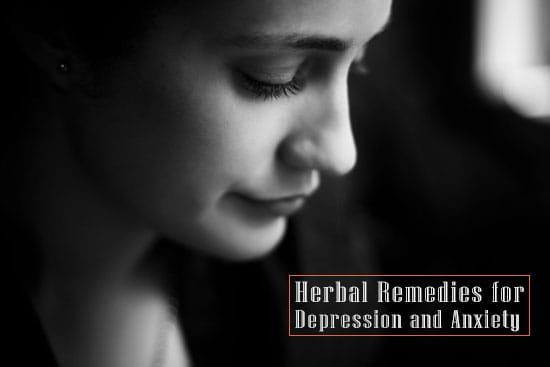 Herbal Remedies for Depression and Anxiety:
Basil or Tulasi: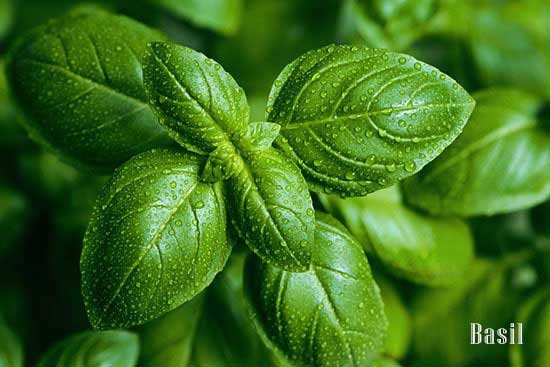 The scientific term of basil is- "Ocimum Sanctum".
According to the Indian traditional medication– basil helps our nerves to be relaxed.
The study also ensured that basil works effectively against anxiety disorders.
A study conducted over 35 people. Each person was given 500mg basil capsule 2 times daily for 2 months.
A significant result was found in decreasing depression and anxiety.
Kava:
The scientific term of Kava is- "Piper Methysticum".
It has also been verified in decreasing anxiety.
Some studies have proven that kava contains anxiolytic or anxiety decreasing effect.
Really, Kava is only the herb that is noticeably effective in dropping anxiety.
But, use it carefully as kava has bad effects on the liver to damage.
Kava also works well for alprazolam and levodopa causing extrapyramidal symptoms or fatigue.
Lemon Balm:
The scientific name of lemon balm is- "Mellissa Officinalis".
This lemon flavored herb is also known as the sweet balm, which is available all over the world.
A report published in the issue of Psychosomatic Medicine that lemon balm could give the short term soothing effects in depression.
Most current research has also revealed that rosmarinic acid in the leaf can give the anxiolytic and anti-depression effects.
It increases the GABA levels in the brain to decrease restless behavior.
The scientists were given another interesting statement; they found that the effect of lemon balm extract was considerably higher in female than males.
Males were needed the double dosage of lemon balm extract to have the same effect.
Read More: 15 Best Home Remedies for Wounds: These Ingredients are Mostly Available at Every Home
Passionflower:
The scientific term of Passionflower is- "Passiflora incarnate".
It has been applied since ages to decrease depression and anxiety.
Except for the root of this plant are shown to be effective in decreasing anxiolytic activity.
But, the research works on this plant are insufficient, therefore it is difficult to say how is the herb works specifically to get rid of anxiety.
Chamomile:
The scientific term for Chamomile is- "Matricaria recutita".
This herb has been applied since the period of ancient Rome and Greek period as traditional herbal remedies for depression and anxiety for containing its soothing effect.
The specific antidepressant effect in chamomile is unknown but it is verified to be free of anxiolytic action.
The flavonoids in chamomile can control the dopamine, neurotransmission of noradrenaline, serotonin, and GABA levels of the brain.
Ginkgo:
The scientific term for Ginkgo is- "Ginkgo Biloba".
This herb has been used since in period of Chinese traditional medicine in treating many health ailments.
Ginkgo extract is mainly helpful with attention problems, anxiety, nervousness, tinnitus, dizziness, and headaches.
This herb actually stretches our blood vessels to increase blood flow, stop blood not to be thick, decrease free radicals in the body, and also adjust our neurotransmitter systems.
According to the studies, less than 200mg dosage of Ginkgo per day for 12 weeks don't have any side effects, but the big trials showed uneven consequences.
Yarrow:
The scientific term of Yarrow is- "Tinnitus".
A remedial plant has been used since ages as traditional medicine to treat stomach pain, anxiety, and insomnia.
A current study has revealed that the anxiolytic effect of Yarrow extract can decrease severe and long-lasting anxiety.
Read More: 10 Best Home Remedies for Diabetes
St. John's Wort:
The scientific term of St John's wort is- "Hypericum Perforatum".  Without any hesitation, this herb is effective in treating from mild to moderate depression.
Hypericin presence in this herb can stop serotonin reuptake and monoamine oxidase.
A Research has been conducted over 2200 people showed that this herb works as similar to conventional antidepressants.
But, at the time of taking John's wort, it is safe not to take other medicines.
Lavender:
The scientific term for Lavender is- "Lavendula Angustifolia". it is also an effective Herbal Remedies for Depression and Anxiety.
Actually, lavender oil massage or inhale is a very effective way to stop depression.
A study has proven that adjuvant therapy of lavender is very much effective with mild-to-moderate depression in improving mood and decreasing anxiety.
Saffron for Depression and Anxiety:
The scientific term for saffron is- "Crocus Sativus". This herb is mostly cultivated in India (Kashmir), Greece and Iran.  saffron is a useful tonic for many health ailments.
Alpha-Crocin presence in saffron has anti-depressive and anxiolytic qualities, as well as has anti-inflammatory, antihypertensive, antioxidant, and soothing effects.
Read More: 9 Best Home Remedies for Tooth Pain: Dentist will Miss You for Making these at Home
Borage to cure Depression:
The scientific term of Borage is- "Echium Ammonium".
A study conducted on mice revealed this flower contains anxiolytic effect with mild soothing effect as equated with diazepam.
Next, the side effects of Borage extract were not observed after a week of its usage.
Talk to Your Doctor:
Although some herbs and supplements show the ability to treat depression, they aren't a stable or consistent selection when you feel serious depression.
Don't depend on supplements only to ease your severe depression symptoms.
Depression can be a severe disease. Ask your doctor to notice a correct treatment plan that works for you.